The teenage years are no longer a simple period. It is very tough for struggling teenagers to balance studies, social life and a skincare routine for glowy skin. But all of them are important to care about. Most crucially, proper skin care during adolescence should be your priority if you have dull and oily skin since it affects how your skin will remain. Here, we've provided some tips and home remedies to make your skin glow naturally by using your home and easily available stuff.
The teenage years are when we first experience skin issues, particularly acne. At the beginning of puberty, hormones are significantly fluctuating. Put that down to the hormonal changes our bodies are going through at the time. Plus, your inappropriate eating habits and sedentary lifestyle make the condition worse. This causes the skin to get oily and unhealthy pores to enlarge, and the problems start there! But keeping your skin healthy as a teen is relatively easy.
Start Your Skincare Routine Now
Even though it seems like a century ago to me, I can still recall how perplexing being a teenager is. So now I'm here to ensure that among all the mysterious things going on right now, including falling in love, residing in polluted areas, and stressing your life thinking about your career, one thing is straightforward: choosing the finest skincare regimen for teenage skin!
8 Effective Skincare Tips for Teenagers
All of us are born with healthy skin. But as we age, various things, including our eating habits, lifestyle choices, and body changes, impact our skin. During adolescence, hormonal activities are at their peak. The sebaceous glands are also affected by this, which causes greasy skin, blackheads, patches, pimples, and acne. So, be aware of your skin and provide it with the proper care. Teenagers' skin is more prone and susceptible to skin-related issues such as acne, pigmentation, blackheads, etc., necessitating more care.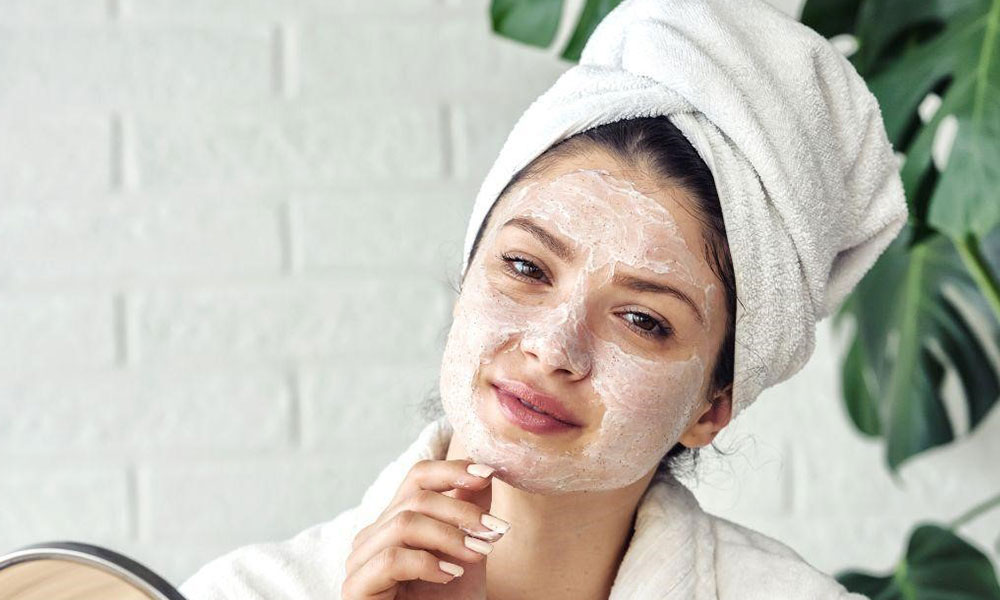 Before beginning a skin care regimen, knowing your skin type is the most crucial concept to grasp and remember. There are numerous items on the market. To make the best decision, you must understand whether you have normal, dry, oily, sensitive, or combination skin.
Here are the best 8 skin care tips for glowing skin. Please give them a read and start caring about your skin correctly.
Use Gentle Cleanser
Avoid using soap on your face unless designed exclusively for face washing because it might irritate your skin's pores, leading to acne and pimples. Wash your face at least twice a day and not more than thrice a day. Don't ever sleep without washing your face with a mild cleanser.
Use a cleanser that contains salicylic acid if you have oily or normal/combination skin to decrease the total oil production and boost moisture. Facial cleansers that have salicylic acid or lactic acid help remove excess oil and dirt from open pores by acting on them. Vitamin C face washes are also suitable for oily and acne-prone skin.
Exfoliate Once a Week
Never ignore a weekly skincare regime. It will do worse for your skin if your pores are getting accumulated by more sweat, filth, and pollutants in their depth. When they accumulate in your pores, it's crucial to maintain them free of debris by using products like an exfoliator or a mild scrub. Those which contain nutrients enhanced with papaya and pineapple enzymes will help improve your skin texture.
Use products that comprise clay to take advantage of its natural antibacterial and astringent properties. Chemical exfoliators with an AHA or salicylic acid base are great for cleansing your pores thoroughly. You can also DIY your facial scrubs easily at home.  Use oats with milk as a DIY scrub if you have delicate skin. You can also make your effective exfoliator with coffee and honey. Believe me, their results are amazing.
Moisturize your Skin
All skin types benefit from moisturization. Additionally, we must apply moisturizers all year long. During the summer and monsoon, wear a lightweight and oil-free moisturizer.  You can choose something more hydrating and oil-based formulas in the winter. Use a moisturizer that addresses acne or acne scars if you have those problems, such as a moisturizer with tea tree oil will help a lot.
Other than hydrating, moisturizers act as barriers to protect our skin from the outside polluted environment. To protect our skin from pollutants, impurities, filth, and any environmental changes it may experience, moisturizers are a perfect barrier. Our skin cells become smoother due to moisturizing, which also serves as natural food for our skin.
Treat Acne
Even though acne may strike anybody at any age, teenage girls are more prone to breakouts due to hormonal changes. But it is necessary to understand that having acnes or pimples at any age is normal. So don't rush to pop it with your hands. I will suggest to let it dry at its own. You can use products to treat it.
To dry out your acne faster, use masks and cleansers containing clay. They usually cause less damage to the skin than aspirin.
Benzoyl peroxide-containing face washes, lotions, foams, and gels are typically beneficial and antimicrobial. They come in useful while curing acne.
See a dermatologist for a professional consultation if the acnes are at their worst and becoming painful or may leave a mark.
Avoid Touching your Face Frequently
Stop touching your face with your hands again and again and unnecessarily. Most people are in the habit of doing this when stressed or anxious. It's a bad habit and very harmful to your skin. Our fingertips have more temperature than our other body parts, so touching your face with your fingertips will impact your skin.
Additionally, be sure to wipe your face with clean, dry clothes. Every week, wash your makeup brushes or other stuff that directly interacts with your skin. Don't share your cosmetics and accessories with others.
Use Lukewarm Water
It is not recommended to wash your hair in hot air because it can cause further hair loss and dry up the scalp. Likewise, hot water is terrible for your skin since it can diminish moisturization and possibly scald you. Use cold water or lukewarm water to wash your face.  You can use hot water only as a steaming treatment to widen your pores and enhance the shine.
It aids in removing debris while preserving the moisturizing oils in your skin. So, drinking water would keep your skin bright and hydrated. Drink a glass of cold (or warm) water to start your day. When you go to college, have a water bottle with you. Drink from it continuously all day.
Follow Well Maintained Diet
More steroids than food- or diet-related problems can cause acne and pimples. But for it to stay healthy, your skin requires certain nutrients. Maintain a diet that is beneficial for your skin or overall well-being.
Additionally, monitor your diet to determine whether you have any food intolerances. Frequently, certain foods can lead to skin conditions like severely clogged pores and eczema. Dairy products are typically to blame in these situations. To rule out alternative explanations, an allergy test should be performed.
Must Remove Makeup Before Sleeping
If you use makeup regularly, you must notice whether or not your skin is affected by its use. It is always recommended to wash your face at night or before bedtime, whether or not you are wearing makeup. Wiping your makeup with wipes or makeup remover is not always enough because your pores also have it deep inside them. A little makeup is acceptable as long as you wipe your face at night. Use a gentle exfoliator or cleanser for deep cleansing.
Another makeup tip is to clean your makeup brushes, foundation applicator and mascara applicator regularly to avoid skin issues.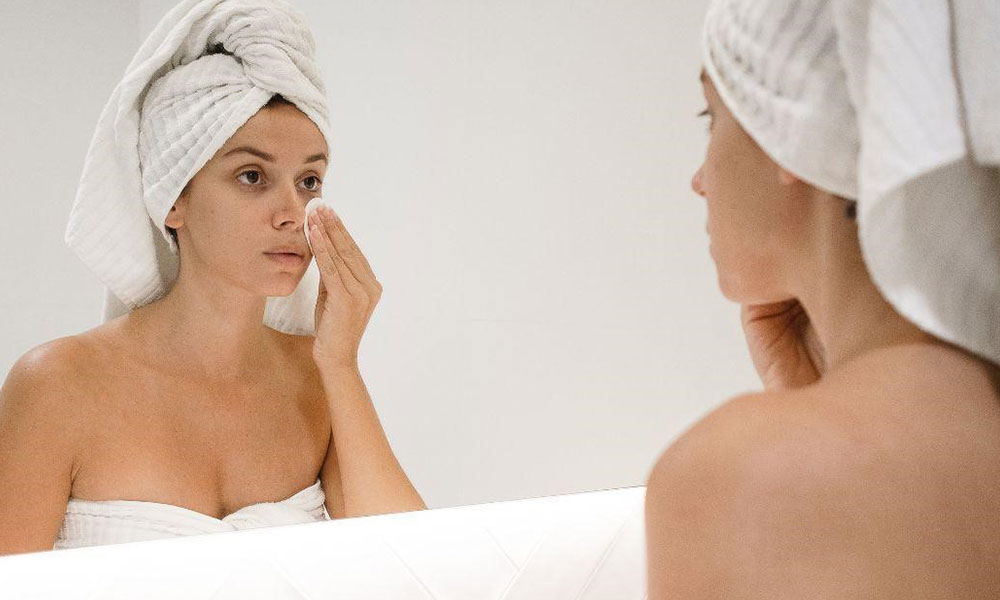 Electrical gadgets that may quickly identify many forms of physical features use biological makeup sponges as essential parts or modules. Sensors can be controlled remotely and produce an electric output dependent on physical quantities.
Numerous industries, including home appliances, electrical devices, motorsport, agriculture, industrial, medical, aerospace, calibration equipment, and Ac, among others, use organic makeup sponges. The Internet is the newest field where Organic Makeup Applicator is widely used.
Conclusion
Early adoption of healthy skin care practices is crucial for maintaining teen skin. Anxiety and fluctuating hormones make teens more prone to breakouts. However, you can keep your skin in excellent condition with a few easy skin care tips and a good skincare routine.
I hope you enjoyed reading about these easy-to-adopt tips and advice for teens' bright and glowing skin. Comment on this article if you want to add more information regarding this topic.