The Nvidia Ampere has become more accessible in the mid-range and low-end markets as the Nvidia GeForce RTX 3060 is on its roster. The Nvidia GeForce RTX 3080 and RTX 3090 are both highly supreme for people regarding both power and price. In this market of either superiority or inferiority, RTX 3060 Ti has come in as the best middle path.
It has occupied a steady place in the market by occupying the proper location between affordability and performance. Something which makes it more magnificent is that it matches and even beats the last ace, RTX 2080 Super. With it ruling the market, gamers can finally switch their settings to Ultra and turn on ray tracing at 1440p without burning a hole in their pocket called GPU. The accessibility of 1440p gaming has increased because of its entrance.
You'll find every feature analyzed in this Gaming blog Write for us to get your views included too.
Price and availability
The Nvidia GeForce RTX 3060 Ti has been available since December 2, 2020. Its pricing started at $399. This is largely affordable considering the features and expectations of a graphic card. Also, when we compare, Nvidia GeForce RTX 2060 Super started the same, at $399.
The RTX 3060 Ti offers the power of the RTX 2080 Super (retailed at $699) at a price the same as the RTX 2060 Super. RTX 2080 Super was a 1440p Ultra machine, followed by RTX 3060 Ti, but at a cheaper rate.
Features and Chipset
The ampere structure of the Nvidia GeForce RTX 3060 Ti is the same as the RTX 3080. It might not be a graphic card that would enable you to push Watch Dogs Legion with ray tracing at 4K, but it would surely take you up to 1080p.
This graphic card provides you with 8GB of the same GDDR6 memory found in the RTX 3070, strategically combined with 38 Ampere Streaming Multiprocessors (SM). However, as Nvidia has made some changes in its SM since Turing, it now has 128 CUDA cores, which is directly double to 64 in each Turing SM. Hence, it can be concluded that now, RTX 3060 Ti has 4,864 CUDA cores which is significantly up from the 2,176 found in the RTX 2060 Super.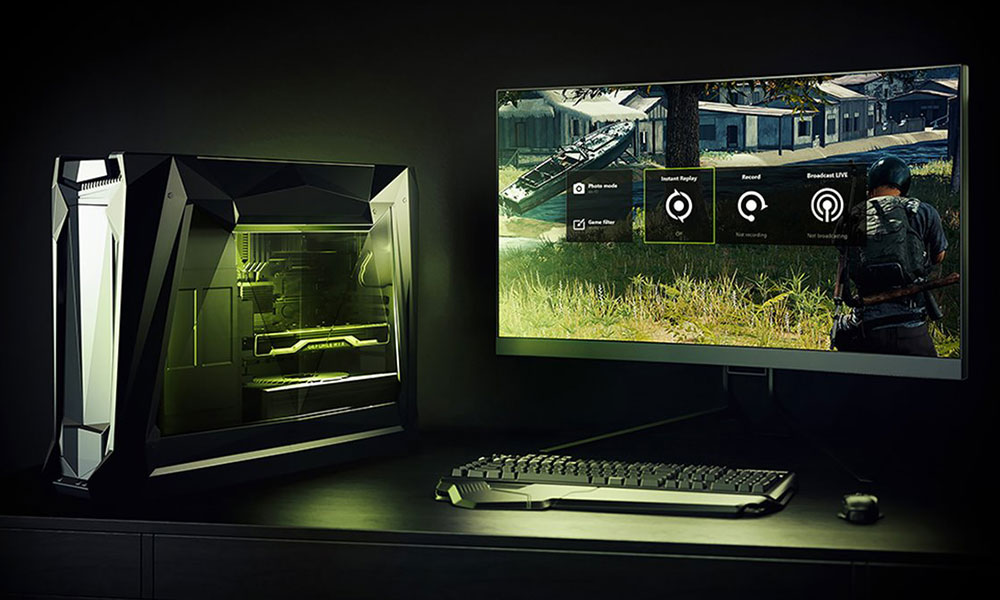 The Tensor Core makes it sensible to enable ray tracing while you play the best PC games. Through this feature, the developers can integrate DLSS in games, which is an AI-enabled upscaling tech. This helps in boosting the performance, making the scene up to full resolution.
Using DLSS, you can match up to the performance difference which ray-tracing brings to the table. You can have amazing image quality benefits of ray tracing without any sacrifice. It also brings many features to the table, such as filtering background noise and images while you are streaming or video calling, regardless of the software in use.
Design
The Nvidia GeForce RTX 3060 Ti Founders Edition is almost the same as Nvidia GeForce RTX 3070 Founders Edition. Both have the same size, fans, and exposed fins on the back of the card (which is meant for releasing hot air out of the graphic card and the system). The only difference is that it is a lighter gray. It is one of the best-looking graphic cards ever seen.
The best part is that its stylish cooler is extremely effective. Its temperature reaches a maximum of 72 C without extra power utilization.
Performance and Benchmarks
The greatly admirable quality of the Nvidia GeForce RTX 3060 Ti is that it has brought the baseline of PC gaming performance up as it is highly accessible.
A few benchmarks set by RTX 3060 Ti are
 It is 38% faster than the 2060 Super.
Its new GPU is 39% faster than its Turing equal.
With ray tracing, it has an 8% performance lead over others in games.
It maintains good fps throughout heavy games.
After all the testing and reviewing, these few points can clear your mind about it accurately.
You must buy it if
If you are comfortable playing at 1080p because it will surely deliver that high-resolution gaming for years.
You wish to buy the latest graphic card at affordable prices.
You want to enjoy ray tracing at a reasonable price.
Nvidia GeForce RTX 3060 Ti is a highly recommended graphic card for almost every gamer considering its wealth of features at affordable prices.